Community
Sponsor CBM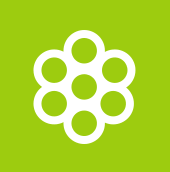 Sponsoring CBM gives you the opportunity to be part of this curriculum revolution. Can you contribute time, money or expertise, either professionally or personally?
Why sponsor?
Really for three reasons.
First, be part of a fundamental change in education. We're on a mission, gaining huge support and encouragement, but we need to scale up and build out groundbreaking materials to change the world.
Second, personal interest. Whether a parent, teacher or friend—we all know children we'd like to see do better at maths. By sponsoring, you can help to make that a reality.
Third, you work for an organisation or in a sector—for example, banking, energy, medicine—that needs much better understanding of maths for your employees and customers to succeed. CBM programs like "sponsor a module" can help us help you to deliver that education and benefit the wider community too.
---
Type of sponsorship
Specific resources

: such as sponsoring module creation

Events

: supporting summits, workshops or local group meet ups in your area

Longer-term project support
---
How do I support CBM?
Are you interested in providing support to any of these activities, whether it be monetary or non-monetary? Discuss ideas you may have for supporting computerbasedmath.org with us.
Get in touch